DON'T CALL IT A DREAM, CALL IT A PLAN!
Have you ever thought about buying a vacation home, traveling the world, spending more time with family or starting your own business? A lot of us have! Creating more financial freedom is a great way to help yourself in pursuing these dreams.
You can spend years reading books and listening to podcasts, getting inspired by success stories, and dreaming of that one day. But to actually achieve your dreams, you need to go into action mode. I did exactly that! And in eight years I was able to shift my life around. I now travel fulltime without having to worry about earning money ever again.
If you are ready to set concrete steps to fund your goals in life, the Financial Freedom Toolkit is developed especially for you! It is a fun and easy way to become more financially independent. Are you ready? Let's go!
Fleur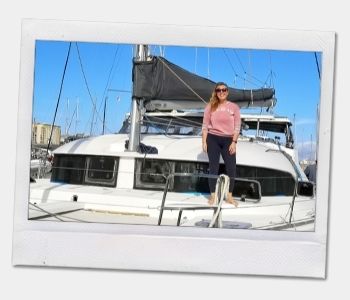 GET A HEAD-START TO FINANCIAL FREEDOM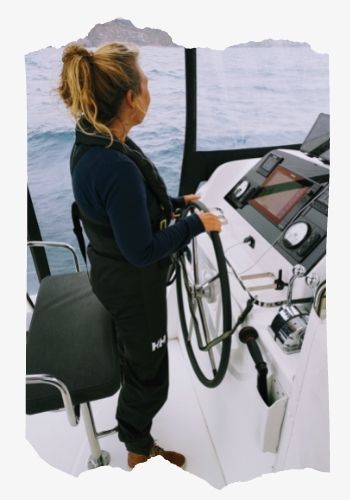 Meeting all your financial obligations, while having the freedom to live your ideal lifestyle. That's financial freedom! Being financially independent allows you to live the life you want without having to worry about money.
A growing number of people want to achieve financial independence. For some, it's all about being able to retire before 40. Others want to depend less on their job income. Whatever your goal, the main thing is that you begin! And that's exactly why I created the Financial Freedom Toolkit. It gives you a head-start in becoming more financially independent.
The Financial Freedom Toolkit is the most actionable and fun way to fund your goals in life. With the Toolkit, you design your own custom route towards financial independence. It's like Google Maps, you choose the destination and the Toolkit helps you navigate towards it.
"Building our engine for our passive income"
"The From Penny to Many toolkit gives us the tools to set our goals for the future. was defining our next goal in life. We needed a name for it and a route to get to the new goal in the next five years.
With the toolkit, we were able to imagine how we can get out of the rat race and build our engine for our passive income. Making your money work for you is something we really needed to learn. Only then you can live more.
The content isn't hard to understand. And that is also the power of the course. By using the hands-on tools, you will get insights and a path to your favorite lifestyle. For us, this is partly working on our own terms while sailing the world."
Nanno & Tekla

IF I CAN DO IT, SO CAN YOU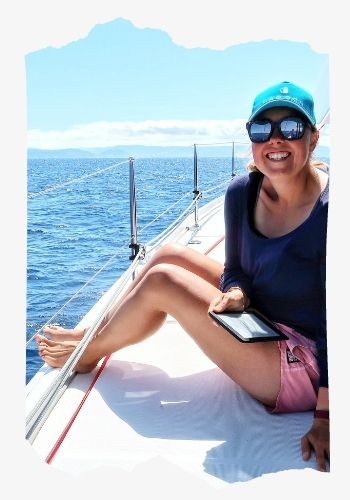 Hi! I am Fleur from the Netherlands. Eight years ago, I decided to create a different lifestyle. A life in which I could travel the world without having to work for an income or worry about money ever again.
Over the past years, I have found a proven approach to successfully:
save enough money to invest in real-estate properties
rent out real-estate to create a solid passive income
buy a brand new Lagoon 42 catamaran to travel around the world
quit my full time job before I turned 40
cover all my monthly expenses from my passive income
If this sounds appealing, you will love the Financial Freedom Toolkit I created! It's developed especially for like-minded people that are keen to create a financially independent life for themselves.
CONTENTS OF THE TOOLKIT
The Financial Freedom Toolkit is the ultimate combination of an online course and a workbook. The Toolkit contains seven modules and includes eight ready-to-use templates and ten fun exercises.
The Toolkit is the result of my own journey towards financial freedom. The approach is inspired by the ideas and principles of well-known methods such as The 4-Hour Work Week, Rich Dad Poor Dad and Atomic Habits.
With the Toolkit, you can completely design your own journey to finance your goals in life. I already did the hard part and personally tested all of the methods for you, so I know they work. All you have to do is apply them to your personal situation!
The Toolkit covers the four steps of financial freedom:
Step 1. Set your Goal
Determine your goal in life, when is your goal big enough, how will your dream fuel your journey, how much money do you need to fund your goal and how much passive income do you need to live your dream life
Step 2. Save Money
Saving money is key, tracking your expenses, spending less vs earning more, create a habit to maximize savings, what is your savings percentage and how to structure your bank accounts for success
Step 3. Create and Grow Assets
The difference between investing and creating assets, what is a good asset, your ideal assets (off/online), how to boost investments with the Multiplying Effect, and how much should you invest to create a durable passive income
Step 4. Break the Cycle
Design your own journey to financial freedom, what is the best scenario in your situation (turtle, horse or cheetah), when to break the cycle and start living from your passive income and how long will it take you

The value of the Financial Freedom Toolkit is 147 USD, but you can pay any amount that you think is fair. Access to the Toolkit includes a whole year of access to the content including the modules, the assignments and the special kick-off program. The templates are downloadable and will be yours to keep and use as long as you like.

"We are now working on our first asset"
"When I opened the toolkit, I was amazed by the clean and nicely designed course. I did it on my phone and always had super easy access because of that.
There were a lot of personal details about Fleur in the Toolkit, which made me figure, this could be me! The course made me realize instant changes in my day-to-day routine, because of the continuous confrontation it lets you have with your dream.
Not only did I learn so much about assets, and how to make your money work for you, but I had a great time doing so! I loved the quizzes and clear explanations of (normally) boring but important subjects.
It helped me to start conversations about long-term goals with my partner, which made thing clearer for us financially. We found it really interesting to investigate the opportunities and possibilities we learned about in the course.
We are now investing in the stock market and working on our first asset. The Toolkit made me do, instead of still dreaming about it."
Anouk
The price? You Pay What You Want!

You can enter the Toolkit freely without paying a fixed amount upfront. I use the Pay-what-you-want (PWYW) approach. This means that I will invite you to pay ANY AMOUNT that feels right for you, after using the toolkit.
This will allow you to use all the templates and knowledge in the toolkit for your own benefit. And you won't be limited in starting your journey towards financial freedom because you have to pay money for it. Next to the PWYW principle, additional ways to "pay" for using the toolkit will include 'Pay with kindness' for instance by sharing your experience with the toolkit on social media and 'Pay it forward' by sending the toolkit to other people you think might benefit from it.
Let's change the way we look at money and how we share and exchange value. And let us all be more creative when it comes to our finances!
WHAT ELSE MAKES THE TOOLKIT SO GOOD
Professional online platform

The Toolkit is available in the online course environment of Teachable. This platform is amazing and will make it easy and intuitive for you to go through the steps of the process. It allows you to track your progress, which makes it fun to finish all steps!

Step-by-step easy and fun approach

I am convinced that changing your financial future can (and should) be easy and fun. I hate boring spreadsheets and dull reading. In the Toolkit, I break down all the information you need in easy bite-size steps combined with fun exercises.

Work at your own pace

You can go through the Toolkit at your own pace since you get access for a whole year. The eight templates that are part of the Toolkit are downloadable. That way you will have lifelong access to those and can keep using them as long as you like.

Focus on action

I will only be satisfied when you change the way you approach your finances. That's why the Toolkit is designed to get you into action. With the exercises and templates, you directly apply the information to your own situation.

IS THIS TOOLKIT FOR YOU?
This Toolkit shows you how to become more financially independent. No matter how big or how small your dreams are. This Toolkit will help you to create the best route to fund the steps towards your goals in life.
Many people never set the steps to fund their goals in life. They either feel it's too hard, it will take too long, or that they will never be able to save enough money to make it happen.
Trust me, I know how you feel. When I started, I knew NOTHING about assets, investing, or passive income. I was unsure what my next smart move should be, and I definitely didn't want to make the wrong choice and waste my hard-earned money.
Now, I live a financially free life and share my experiences and knowledge with others. I found an amazing way to create financial freedom and fund my dream in life. I never have to worry about income again. And neither should you!
If you are keen to switch to a travel lifestyle and look for ways to finance this big step, you will love this Financial Freedom Toolkit. I explain how I achieved financial freedom myself and let you work through the steps for your own situation.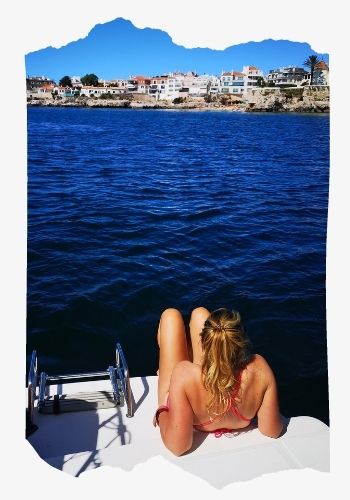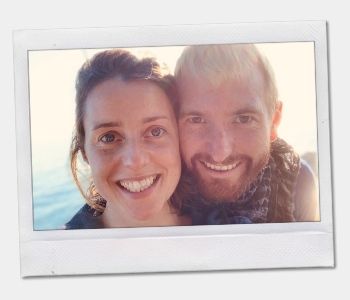 "Much bigger insight than expected!"
"We always had different bank accounts (one shared account for both groceries and shares fixed costs like rent etc) but with the advice in the toolkit we separated our fixed costs and our 'grocery money'.
It gives SUCH an easy and good overview of how much money we actually have this month for let's say flexible costs… Easy change with a much bigger insight than expected!!"
Marsha
FREQUENTLY ASKED QUESTIONS
How do I get access to the toolkit?
Just hit the orange button. Directly after you have enrolled to the Financial Freedom Toolkit you will receive an email with a link to the online environment. After login, you can download all the templates and gain access to the manual as well.
Do I need something special for the toolkit?
Not really, you can use every device to use the Toolkit. The Toolkit is online, so you will have everything you need in your browser. The only extra thing you will need is a spreadsheet program (for instance Excel) to fill in some of the templates.
I'm not really a finance nerd. Will I understand it all?
Yes! You don't need any financial knowledge or experience. The Toolkit is designed to make the process easy and fun.
What about my financial information?
The Toolkit is about financial freedom, but it doesn't require you to share any (financial) information with us. You can download and fill in the templates privately.
How long do I have access to the toolkit?
The templates are downloadable and won't expire. You will receive them after you purchase the Toolkit and can save them on your device. Also, you will get a whole year of access to the manual. If we add new content to the manual during that year, you will get these extra updates as part of the Toolkit.
When and how do I pay for the Toolkit?
You can access the Toolkit freely at any time you want. After you are enrolled in the Toolkit, you will receive an email with more information about the Pay What You Want approach and how you can pay any amount you feel is appropriate.
I have another question
For other questions please send me an email at contact@frompennytomany.com. I will send you the information you need!