Our fifth monthly expenses blog is here! We're happy to share our expenses again, this time covering the monthly expense overview November. We are pretty content that our expenses have been back to normal in November, after a very expensive month in October.
In this blog, we will breakdown the expenses we made so you might get an idea of what life costs you when you decide to change your lifestyle to traveling on a boat or catamaran as well. Currently, we are living full-time on our Lagoon 42 catamaran in the marina of Almerimar in the south of Spain.
About tracking our expenses
We left our home in the Netherlands in July 2020, because we wanted to live a free life in which we would be able to see more of the world and meet new people that love to live life to the fullest as well.
Over the last eight years, we worked hard to get to this lifestyle and were able to create financial freedom for ourselves. We saved a lot of money and invested it in assets to get a passive income. This way, we do not need a job anymore to pay for our living expenses. If you want to know more about how we did this, we highly recommend that you check out our Financial Freedom Guide.
Previous expense overviews
So far, we have written about our expenses in July, August, September, and October as well. If you are interested in our previous expense overviews, you can check them out here.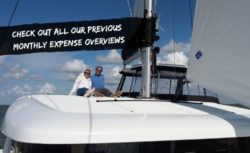 Monthly expense overview November 2020
As mentioned in the introduction, November 2020 was a pretty normal month for us. This means that we didn't encounter any out-of-the-ordinary costs. After five months of tracking our expenses, we are really starting to see the baseline of our expenses in this lifestyle, which is great because it gives us the confidence that we can afford this lifestyle from our passive income.
Screenshot of our expenses in November 2020

In total we spend 1.452,85 euros in November.
If we sort the amounts per category, starting with the highest first, we get the following overview:
🍏 Groceries               550,64 euro
⛵ Marina                   350 euro
🍽 Eating out              298,95 euro
✍ Insurance               180 euro
🛍 Other                     41,76 euro
🔩 Maintenance           29,95 euro
⛽ Fuel                       0 euro
🥳 Activities                1,55 euro
More details about our expenses this month
Let's dive into the categories in a bit more detail to discover what we spend our money on in November: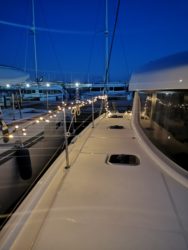 Groceries: 550,64
Since we are now permanently living in the marina, we cook more than we did when we were traveling. Overall, our average grocery costs are 455 euros for the two of us, so November was a pretty normal month. Spain is very cheap when it comes to good food, so we are lucky with that and we will definitely stock up big-time before we leave in spring 🙂
Marina: 350 euro
Our costs for the marina are fixed at 350 euros per month. We are staying in Puerto Deportivo Almerimar, which is a well-known cost-efficient marina for boats. We have to be price conscious because of the size of our boat because it can be really expensive to stay in a marina with a 42ft catamaran.
Eating out: 298,95
While our grocery costs have been going up after we started living in the marina full-time, our expenses for eating out have been going down. On average, over the five months we have been traveling, our costs for eating out are 427 euros. So with only 298,95 euros this month, it definitely was a cheaper month.
We do eat a lot of tapas, but they come for free here with a beer or a wine and since restaurants and bars have to be closed at 6 PM, there is not really an option to go for expensive dinners or nights out. Sad for the soul, but good for the wallet!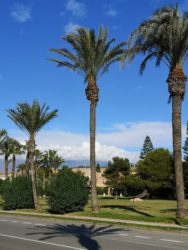 Insurance: 180
The monthly costs of our boat insurance at Pantaenius are 180 euros per month.
Maintenance: 29,95
While October was our most expensive month yet, due to high maintenance costs, we actually didn't spend a lot in November. We only bought some rust stain remover and a spare part of our toilet. Nothing really interesting, which is good because boat maintenance can be expensive!
Fuel:  0
Originally, our idea was to spend the winter taking multiple city trips to explore this beautiful country. However, in November, due to COVID-19, Spain created new restrictions concerning traveling around. We were not allowed to leave our municipality, which made our car pretty abundant.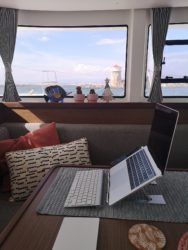 Activities: 1,55
Due to the travel restriction in Spain, undertaking fun activities isn't an option, so our costs for activities are pretty low. We only parked once in the city of Almeria. For the rest, we work a lot on launching our Design Your Financial Freedom Toolkit and editing new videos for our Youtube channel.
Other: 41,76
This category contains the costs we make that don't fit any of the other categories above. It's mainly small household items, clothes or presents for instance. We actually, don't even know where we spend the 41,76 euros on…
Average costs
After living this lifestyle for five months now, it is becoming more interesting to look at the averages of our expenses. These are the total expenses of the last five months:
July 2020   1.714,17
August 2020   1.226,42
September 2020   1.661,17
October 2020   2.830,48
November 2020   1.452,85
This means that on average we spend 1.800,50 euro per month.
That is a daily average of 58,84 euros for the two of us living this amazing life on the water. Looking at our averages in the separate categories, we find the following results:
🍏 Groceries  455 euro
🍽 Eating out  427 euro
🔩 Maintenance  260 euro
⛵ Marina  200 euro
✍ Insurance  175 euro
⛽ Fuel  150 euro
🛍 Other  60 euro
🥳 Activities  48 euro
From this overview, you can see that groceries and eating out take up half of our monthly budget.
Of course, your costs may be totally different depending on your own spending habits and living standard, your means of travel and the area you are in.
We hope this monthly overview gives you more insight into how much it costs to live this lifestyle and how much (passive) income you need to achieve this.
SUBSCRIBE & DOWNLOAD YOUR FREE GUIDE
We share our steps & tips about Financial Freedom in a cool and free PDF guide. Subscribe to our newsletter by leaving your email below and you can download the guide right away!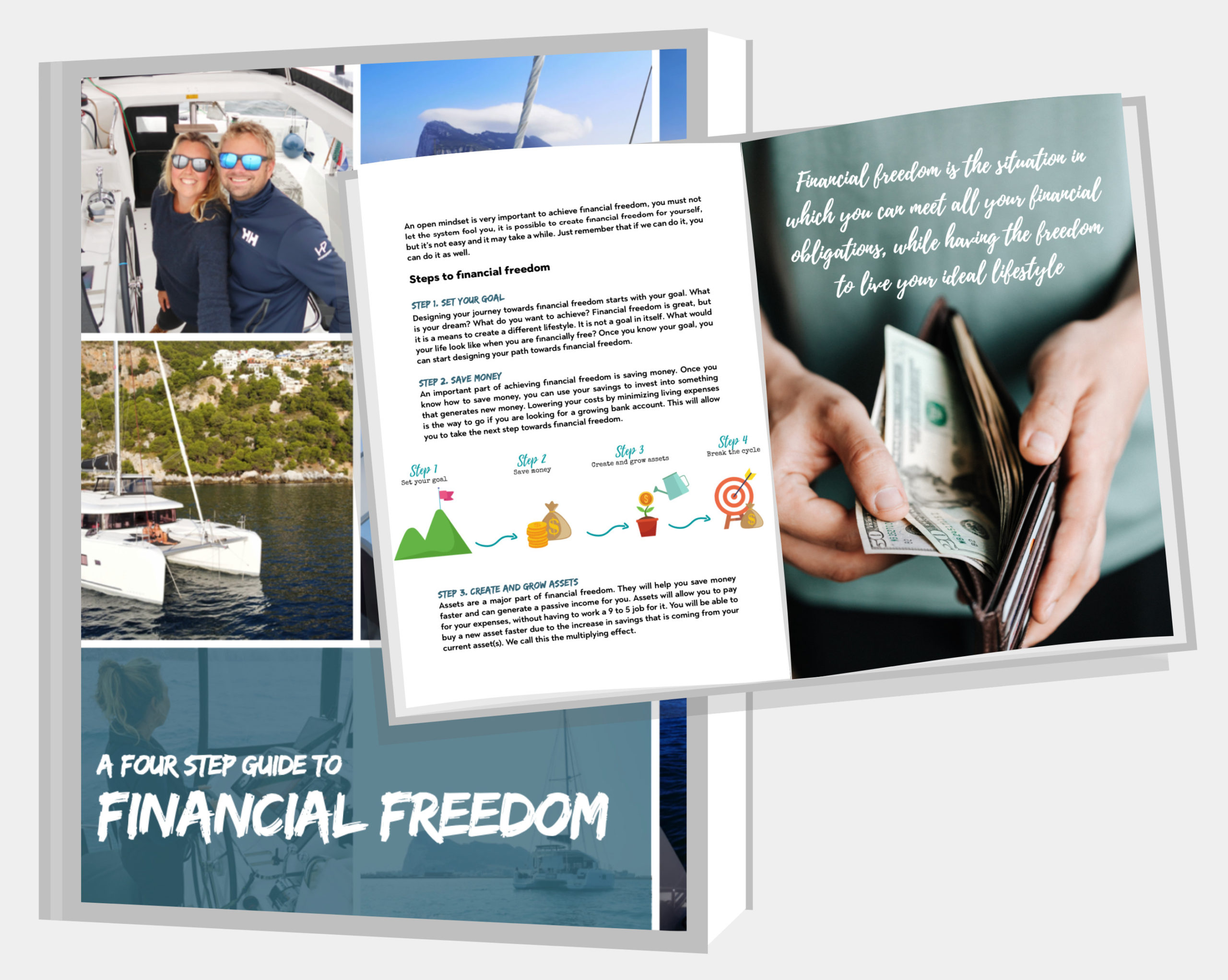 Subscribe to the blog
Thanks for checking out our Monthly expense overview November 2020. If you are keen to keep following our expense overviews, you can subscribe to the blog. That way, you get an email notification each time we publish a new article on the website.