In 'Money Talk' readers who have chosen a different lifestyle, share their finances with us. This time, it's sailing couple Katelin (30) & Andrew's (36) turn to give a glimpse into their money mindset. 'It would be great to have more passive income, like a rental property'.
Tell us your story. Who are you and what do you do?
We are Katelin (30) & Andrew O'Shea (36) from Australia and Ireland and we live aboard a 1985, Westerly Seahawk. Neither of us went to University and have both been in employment from when we were very young.
Andrew qualified as an Electrician although after qualifying has spent many years in carpentry and building. After secondary school, Katelin has worked in different sorts of Administration. She built her knowledge throughout the years. She now works on a contract basis remotely as an Executive Assistant for a University.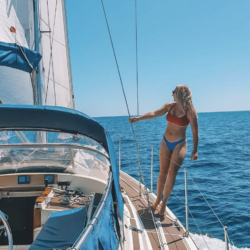 Why did you decide to start sailing?
When we met, it was always Andrew's dream to sail a boat around the world, I was also very interested in travel and loved the sea, so it seemed only natural to pursue this dream together, the main reason not only having an amazing adventure but also change the way we were both living out our lives.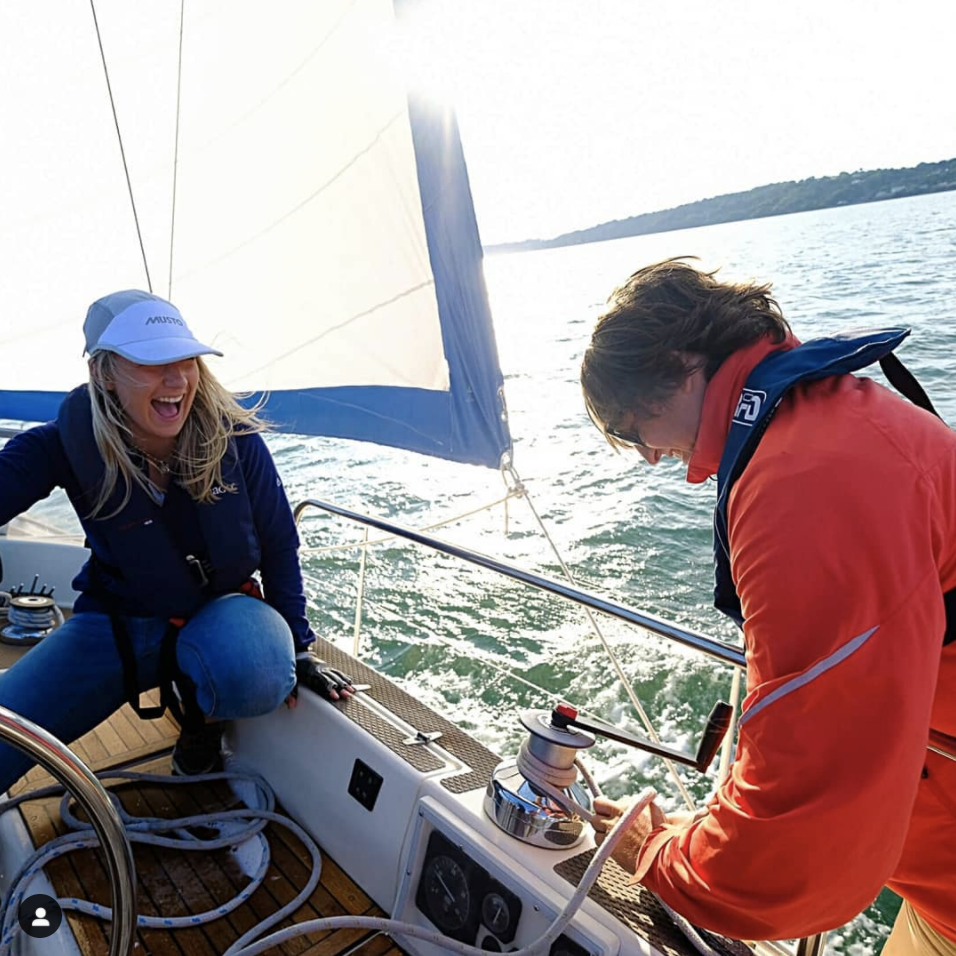 Both working full-time jobs andliving for the weekend' we could both agree that we felt we were in a way wishing our lives away and this didn't sit well with us. So we started working towards actually being able to afford to go sailing long term and have more time to enjoy the things we felt made us happy, instead of chasing our tails working full time and feeling generally stressed out and tired most of the time.
How were you able to buy your boat?
In the depths of the recession in Ireland, with a small amount of savings, we purchased an entry-level plot of ground with the original plan of building the house that the property came with planning for. We never ended up building this house, opting to buy another cottage in a few year's time, but instead, put this site up for auction after owning it for around 4 years and using the sale price, we directly invested this money into purchasing our vessel.
Editor note: also interested in making investments, but unsure how to do it the right way? Read the blog about using the double win factor in your financial choices
And how do you afford to travel and live on a boat?
As mentioned above we purchased another property, the property was derelict on purchase and over another 3 years we renovated this cottage into a home that is now rented out to a tenant. This is our mainstream of income for traveling and sailing.
The cottage is now rented out to a tenant. This is our main income for traveling and sailing.
In addition, I also work part-time to bring in some additional income throughout the month, generally helping with when we need to spend large sums on new equipment or maintenance for the boat or when we would like to do special things like take a weekend away or trip home to visit family.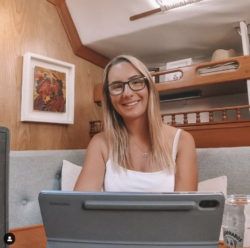 What's an average day like for you?
After a year of living on the boat, to be honest, we are still working this out and it changes throughout the seasons, what I mean is that if we are on anchor or out on the hard our routines can be very different.
The main change to mention is that our days start a lot slower than they used to.. we have our coffee and breakfast together. After that, it's usually off to reading my emails and then if I am working I will generally do a few hours in the morning to get it out of the way.

At the same time, Andrew will move onto some boat jobs he has planned. These can range from just cleaning, waxing, and polishing to engine checks and then if we have bought new equipment (which is quite common in your first year of cruising) installing those within the boat.
Some days on the anchor are more chilled, we might go for a paddleboard and swim, then off to empty the bins and get some fresh bread and coffee while we are in the nearby town.
Our days start a lot slower than they used to.
How much does living on a boat and sailing cost you?
We have only started tracking our expenses recently and even so it would be very hard to say as we spend far less on the anchor than we are at that time living a more simplified life. We are not generally buying many additions for the boat as it can be very challenging to get packages while you are on the move, compared to living in the marina.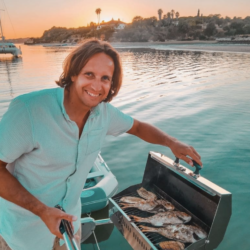 Throughout winter or out on the hard we are really spending the most time on land, eating out, and spending large sums investing on new equipment for the boat and its maintenance. With all that taken into consideration, we would have to estimate we would fluctuate spending somewhere between 1,000-2,000 euro per month.
Do you see yourself as savers or as spenders?
This season we spend the most money on upgrades and maintenance of the boat, so we would like to hope that next season there will be much less of this.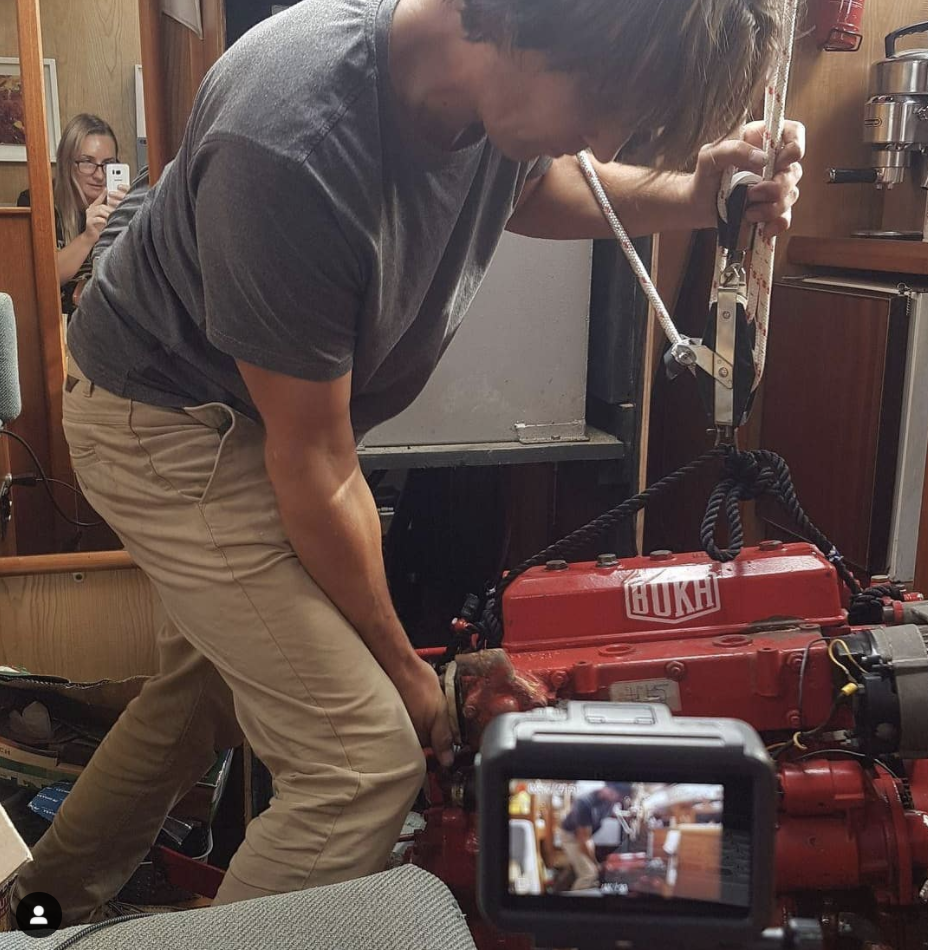 I would have to say we are somewhere in the middle. We like to spend sometimes on big purchases that we see as either an investment or that we really deserve it. But we're also savers as we have had to save in order to purchase our properties and then their renovations, which is really the only reason we can afford this lifestyle.
Are you satisfied with your financial situation?
Yes, we are rather satisfied with our financial situation. Of course, we hope we can grow our financial situation over the coming years. We will be trying out a few different ways of doing this and can only hope that a few of these attempts might be successful.
If we could change one thing about our finances, it would be great to have more passive income, for instance, an extra rental property. (editor note: check out this blog about passive income ideas for 2021)
If we could change one thing about our finances, it would be to have more passive income.
Lastly, what is your best tip (or two) for someone who wants the same lifestyle as you?
It takes time, stays patient, work hard and most importantly have a dream and goal you can focus on. Achieving this sort of lifestyle can take a long time for some people. It took us the bones of around 9 years, so in that time you can become distracted by life and all its many challenges it can throw at you.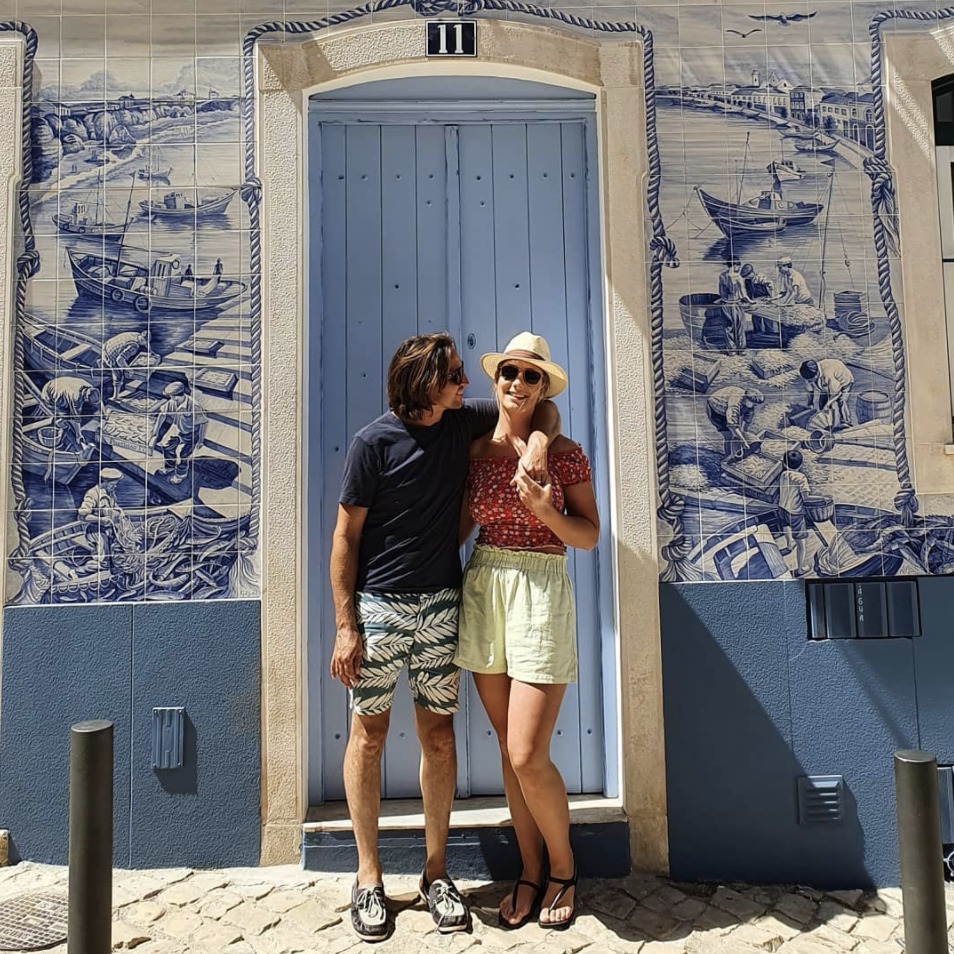 Having a really strong dream and goal. This will make it that little easier to stick to and not give up along the way. It will help you to be able to have the freedom and choices of living your life the way you want to. Just to note that in the 9 years it took us to get here, we didn't just prep for living on a boat. We also prepped financially. That way, we now will have some financial security for the rest of our lives.
Rule number one: as the Sea Heroes say, save your money and don't borrow from the banks, when you have no debt you can live on almost nothing by just simplifying the way you live.
Related blog articles
Did the story of Katelin & Andrew inspire you? Do you feel it would be great to have more passive income as well? Check out these related articles to get more information:
How to invest in real estate as rental property
The Power of the Big Hairy Audacious Goal
Follow Katelin & Andrew | A Nautical Change
Instagram: https://www.instagram.com/anauticalchange/
Youtube: https://www.youtube.com/channel/UCdRHDbv2byd8PLl1EzjzO3A