As we write this, the month of July 2021 is almost coming to an end already! About time, that we share our monthly expenses May 2021 with you. If you have been following our blog and our expense overviews, you will know that May 2021 has been our first full month of sailing again after wintering in the south of Spain.
If you are curious to know how much we spend this month, you will love this expense overview in which we give you our total living expenses and break them down into eight main categories. It gives a good insight into the costs of living an alternative lifestyle, as we are sailing our Lagoon 42 Catamaran in the Mediterranean.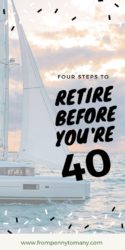 About our expense overviews
We have been tracking our expenses since we left our home in the Netherlands and started living full-time onboard our Lagoon 42 catamaran. This monthly expense overview is the 11th we publish since the 1st of July 2020. If you want to read up on the other 10 monthly expenses overviews we published, to see what they have to say, you can find all of the expense overview blog articles here.
It's been very insightful for us to keep track of how much we spend in this lifestyle and it has also enabled us to share this detailed information with others that might be interested in switching to a travel and/or sailing lifestyle.
Our blog From Penny to Many is all about helping others making their adventures happen by eliminating the financial barriers you might encounter. We choose the theme of financial freedom because we truly think that many people would be able to live their dream life if they would make smart financial choices. Choices include saving money and investing it to create a passive income.
If you are interested in our story about this, you might want to read the article Retire before your 40 to learn more.
Our whereabouts in May 2021
As mentioned, in May 2021 we were sailing again. We left the marina at the beginning of April 2021 and set sail towards the Balearics. After six months in the marina for winter, we were keen to get moving again and explore more of the Mediterranean.
We arrived in Formentera at the beginning of the month and spend two lovely weeks there. The water was amazingly blue and we had great company. We crossed for Formentera from the mainland in Spain with our friends from Sailing Koru and met up with A Nautical Change and Sailing Makani again once we arrived. Formentera was so quiet at the beginning of May; we had the whole place for ourselves.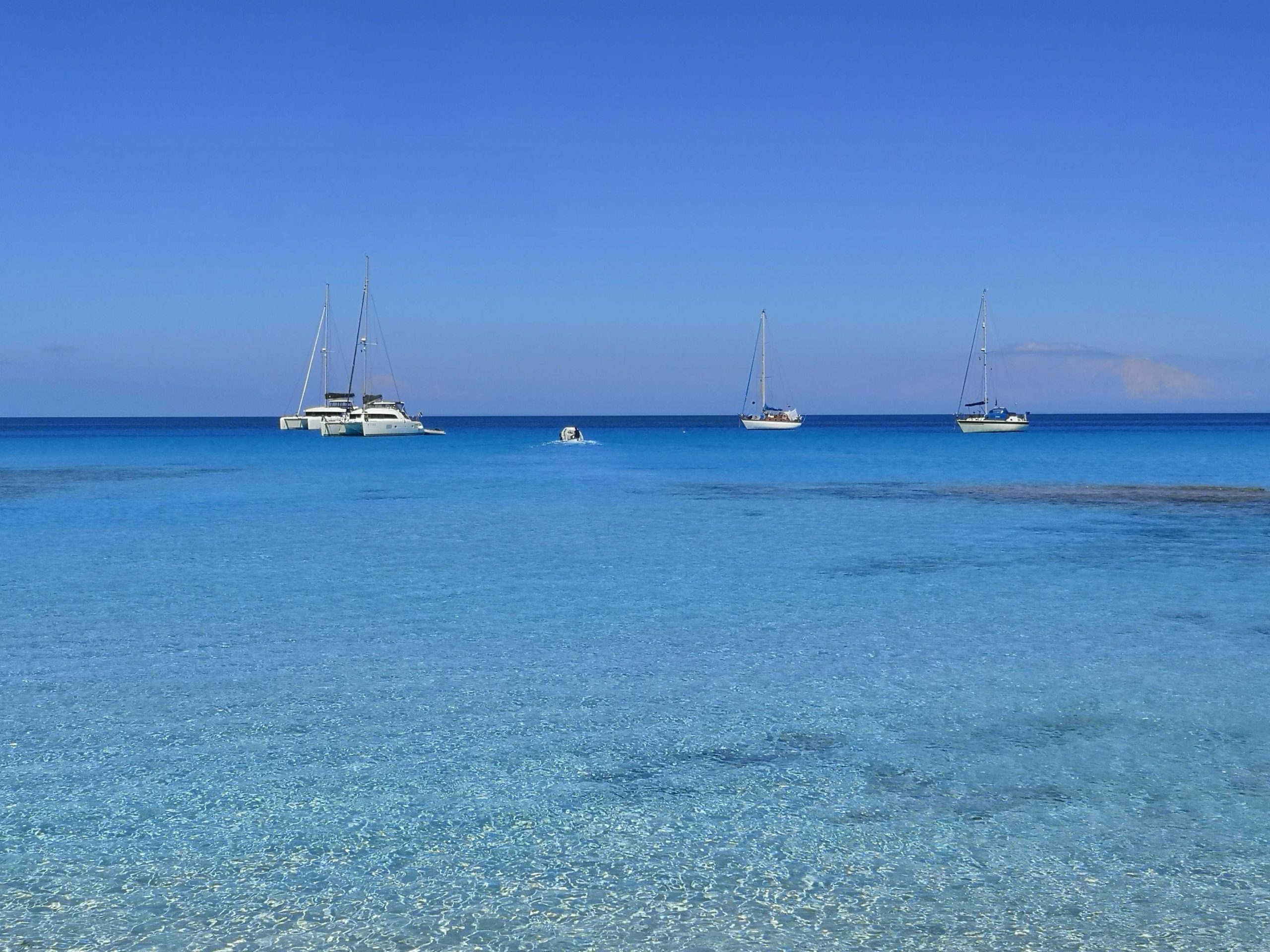 After Formentera, we sailed to Ibiza and explored some of the nice anchorages around the island. At the end of the month, we decided to cross to Mallorca together with Fou and Rea from Sailing Koru. We knew we would be back in Ibiza and we were also keen to escape the swell that we were constantly trying to outrun on the island. We ended the month of May in Santa Ponca, Mallorca where we stayed for the majority of our time there as we explored our third Balearic Island by bus and rental car.
BTW We are proud to have been featured on Zeilwereld last month with our essential tips to achieve financial freedom. You can read the article here: In 4 steps to financial freedom.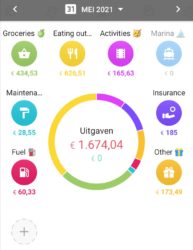 What were our monthly expenses May 2021?
Alright, now you know where we went in May. Time to give you the details of our monthly expenses May 2021:
In total, we spend 1,674.04 euros in May 2021.
Considering that our monthly expense average so far (over the whole trip) is 1,742.61 euros, we feel that we had a fairly leveled and inexpensive month.
This is interesting as the Balearics is one of the more expensive destinations in Europe. Spoiler alert though: we will make up for this somewhat cheaper month when we share with you our expenses next month 😉
Here are the costs per category for May 2021, going from the highest to the lowest:
🍽 Eating out 626.51 euro
🍏 Groceries 434.53 euro
✍ Insurance 185 euro
🛍 Other 173.49 euro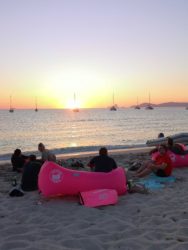 🥳 Activities 165,63 euro
⛽ Fuel 60.33 euro
🔩 Maintenance 28.55 euro
⛵ Marina 0 euro
We will break down the costs in the next part of this overview, so you can get more information on where the 1,674.04 euros went during the month and how we were able to live our sailing lifestyle in Europe from that amount.
If anything, we hope to show you that you DON'T need to be a millionaire to lead an amazing different freedom lifestyle. It doesn't have to costs you thousands of dollars each month. We can easily pay our living expenses from our passive income and even had many that we save from that for when we have a financial setback.
Costs per category – monthly expenses May 2021 break down
Let's see where we spend our money in May 2021. We track our expenses using the app 1Money, which we love and added eight main categories in the app over which we will divide the expenses during the month.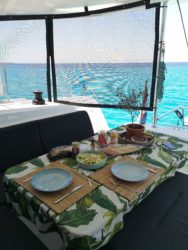 Groceries

– 434.53 euro
Our groceries expenses are normally our main costs. We eat loads of veggies and love to cook on board (although we like eating out as well). In May 2021, we spend 434.53 euros on groceries. This was mainly fresh vegetables and meat since we stocked up a lot of food while we were still in the marina of Almerimar in the south of Spain.
Eating out

– 626.51 euro
Compared to our prior month, the costs for eating out have increased significantly over May 2021. In April 2021, we only spend a little bit more than 100 euros in total for lunches, dinners, coffee, drinks, and ice cream away from the boat. In this category, we see that we arrived in one of the nice parts of the Mediterranean where enjoying life is the main priority.
Activities

– 165,63 euro
Activities are normally a very low category in our living expenses. To be honest sailing and exploring new places is all the activity we need. Especially when we combine it with beach BBQs and going out for dinner 😉 In May 2021, the costs are a bit higher because we decided to rent a car for a few days to explore Mallorca.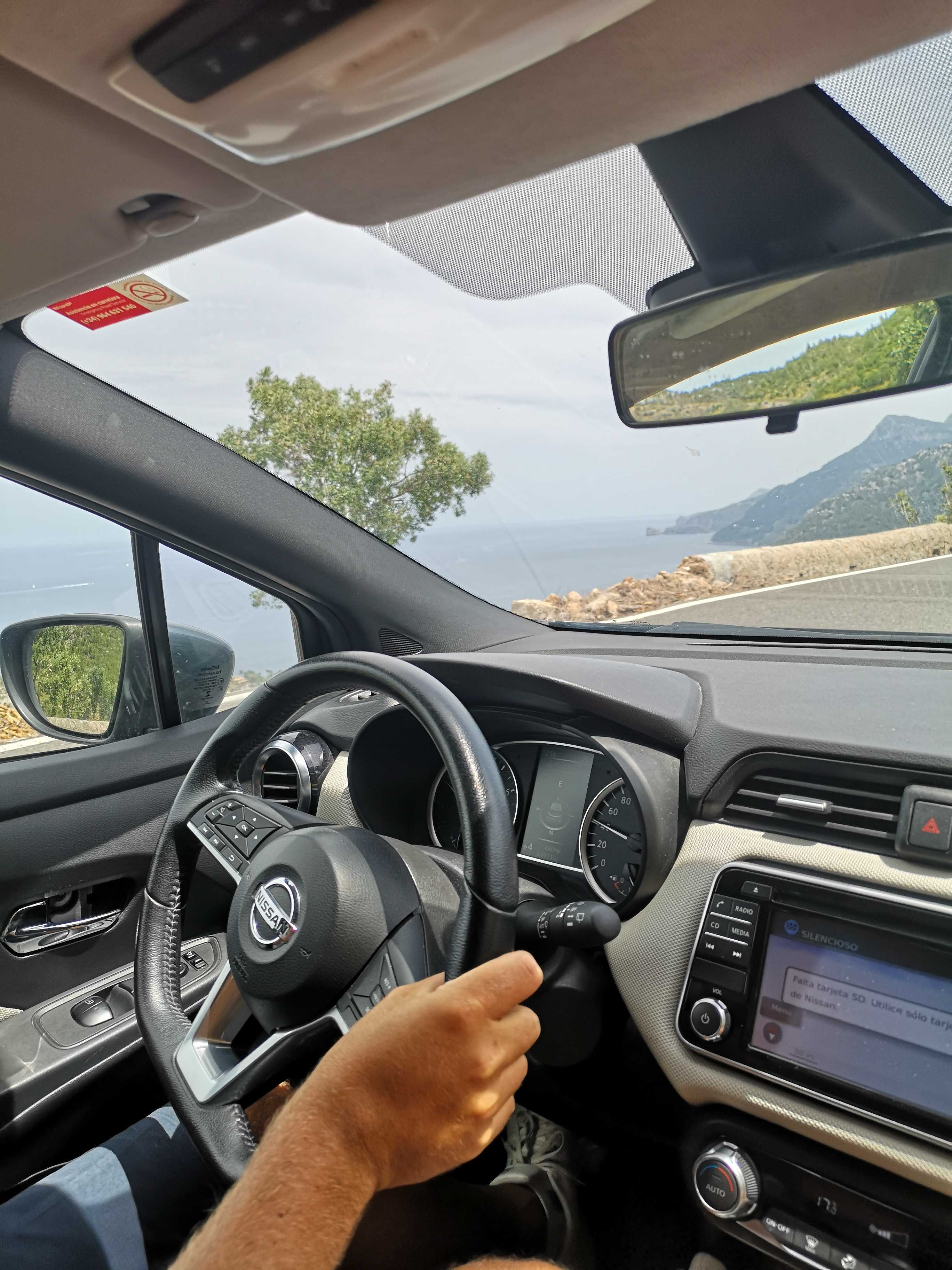 The anchorage in Santa Ponca was so good and with almost no wind in the forecast, it was the perfect time to get a rental car. We used the car to see different parts of the island and of course got some extra groceries on our way back to the boat. Luckily, we could park for free quite easily near the anchorage, so no extra costs there.
Marina

– 0 euro
We didn't stay in a marina in May 2021 which means we didn't spend any money on marina fees.
Insurance

– 185 euro
Our Lagoon 42 catamaran is insured at Pantaenius. We pay an insurance fee of 185 euros a month.
Other

– 173.49 euro
One of the things we were still missing on our boat was a way to make our own soda water. We have enough solar power, which combined with our Lithium batteries and the Sea Water Pro Water maker gives us almost unlimited amounts of freshwater. It's great that we make water ourselves. However, we do love a bit of sparkle in our water and instead of buying plastic bottles with soda water, we decided to get a SodaStream instead. The SodaStream cost us 101,90 euros at El Corte Ingles in Palma de Mallorca and we're super happy that we got it. It works like a charm!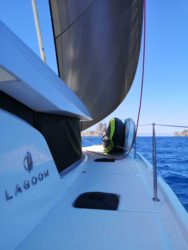 We also spent some money on new bed linen as we had guests arriving. We also bought a new baking mold to make homemade banana bread and bought flowers for one of our friends back home who was celebrating her birthday in May.
Maintenance

– 28.55 euro
Our Lagoon 42 catamaran is very new. We got it in August 2019, new from the Lagoon factory in Le Sable d'Olonnes. To be honest, we did expect more maintenance costs overall. We reserved a bigger part of our budget for it. But so far, the boat has been great and we have been super lucky not to have many issues.
Fuel

– 60.33 euro
Due to the rental car, we have to add some costs for fuel in this month. We filled up the car with diesel and filled up two jerry cans of gasoline for the Yamaha outboard on our Highfield tender.
Conclusion monthly expenses May 2021
That was it: our monthly expenses May 2021. We hope these overviews give you a better insight into what a sailing travel lifestyle on board a 42 ft catamaran will cost you. If you plan to set sail yourself one day, you may want to consider going through our Design Your Financial Freedom Toolkit, which helps you plan your own path towards financial freedom and your dream life.
GET THE FINANCIAL FREEDOM TOOLKIT
We share a complete extensive explanation about how to plan your own journey towards financial freedom in our Design Your Financial Freedom Toolkit. If you are ready to get sailing, the Design Your Financial Freedom Toolkit is developed especially for you!

See you next time!
Next month, we will share with you the costs of our 12th month on the water. A great milestone as it means that we can calculate the costs we had for sailing one full year. We are thinking of publishing a video on our Youtube channel about the expenses we had during our first year of sailing and living our new lifestyle.
Let us know in the comments below if you would be interested in that 👇 And we hope to see you again next month! 🙌