Time flies when you're having fun! Well, that definitely has been the case for August. Time to share our monthly sailing expenses living full-time on a 42-foot catamaran. We ourselves were definitely curious to see how our expenses would evolve in our second month of full-time living on the water.
Tracking our expenses
We started these monthly expense blogs to show you how much a different lifestyle actually may cost. We think this is interesting information for those of you that are working towards a different lifestyle. Whether this is on the water (as we do) in a camper van, backpacking, or just in your hometown.
Financial freedom for us means that you can live your life the way you want it, without being bound to having to work constantly. If you are interested in how we were able to obtain this lifestyle, please check out this blog with four steps to retire before you're 40. Yes, early retirement IS possible without winning the lottery (although it does feel like we won the lottery sometimes ;))
Our travels in August
The month of August 2020 starts for us in the north of Spain. We have just crossed the Bay of Biscay at the end of July and take a few days to rest from that big step at anchor in the bay of Viveiro.
During August, we sailed all the way down the west coast of the Atlantic Ocean to the Algarve in Portugal. We visit the rias in Northern Spain, Porto, and Lisbon in Portugal and finally enjoy two weeks of great holiday vibes in the south of Portugal with the crew of our buddy boats from Saetta and Makani.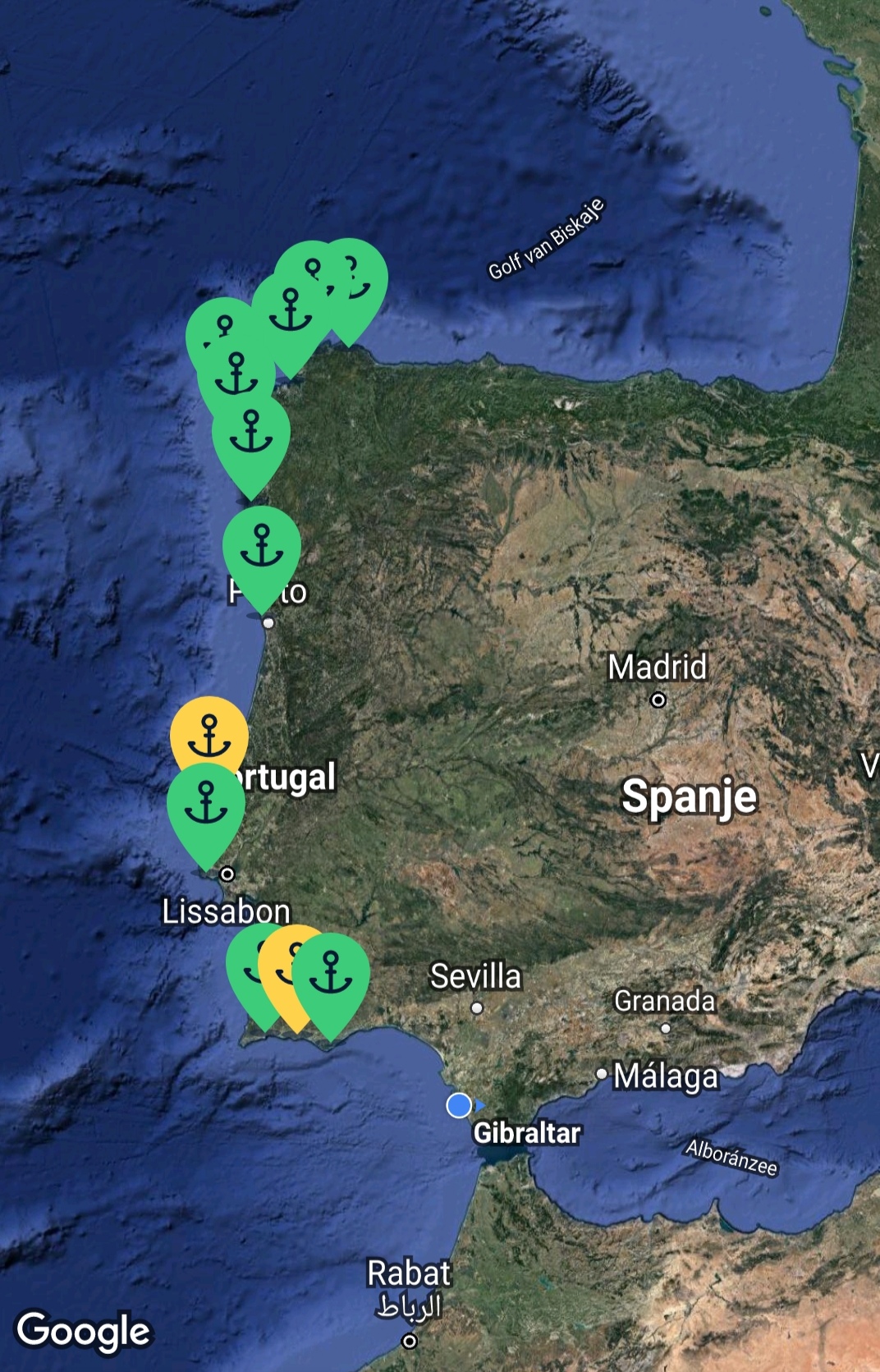 Expenses in August 2020
So back to August and our expenses for that month. If you read our expense blog in July you might know that in our first month of full-time sailing we spend a little over 1.700 euros in total during that month. The categories in which we spend the most were: eating out and groceries, but we also spend a fair amount on marinas and fuel.
Since we arrived in Spain at the beginning of August, we definitely started spending less. On the one hand, because the prices are lower, but on the other hand because in the whole month of August we didn't go into a marina once. We anchored the whole month, which was not only cheap but also super relaxing for us.
So without further ado, let's show you our expenses in August and divide them into the categories we defined.
First of all, in total, we spend 1.226,42 euros while living on the boat full-time in August 2020. These costs are divided as follows into the eight categories we use: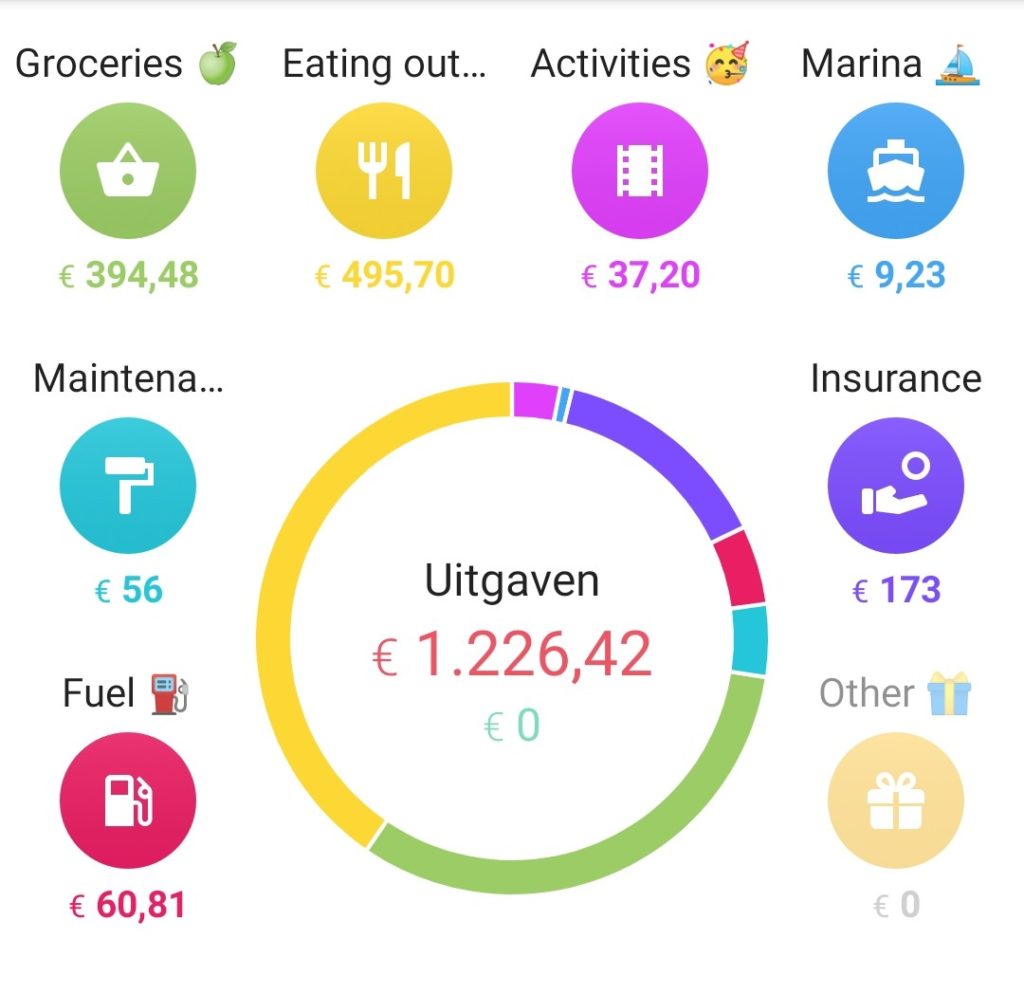 Groceries: 394,48 euro
Eating out: 495,70 eur0
Activities: 37,20 euro
Marina: 9,23 euro
Maintenance: 56 euro
Insurance: 173 euro
Fuel: 60,81 euro
Other: 0 euro
BTW If you want to know which categories we use and what they entail, please read the explanation in the blog we did about our expenses in July. There you can also find more information about the app 1Money we use. It seems that this app is not available in the Appstore for iPhone, but there are similar alternatives available if you want to use an expense tracking app as well. We highly recommend it to get a grip of where your money goes.
More details about our expenses this month
When we look at August 2020 and compare it with the previous month (July 2020) there are a few things worth mentioning: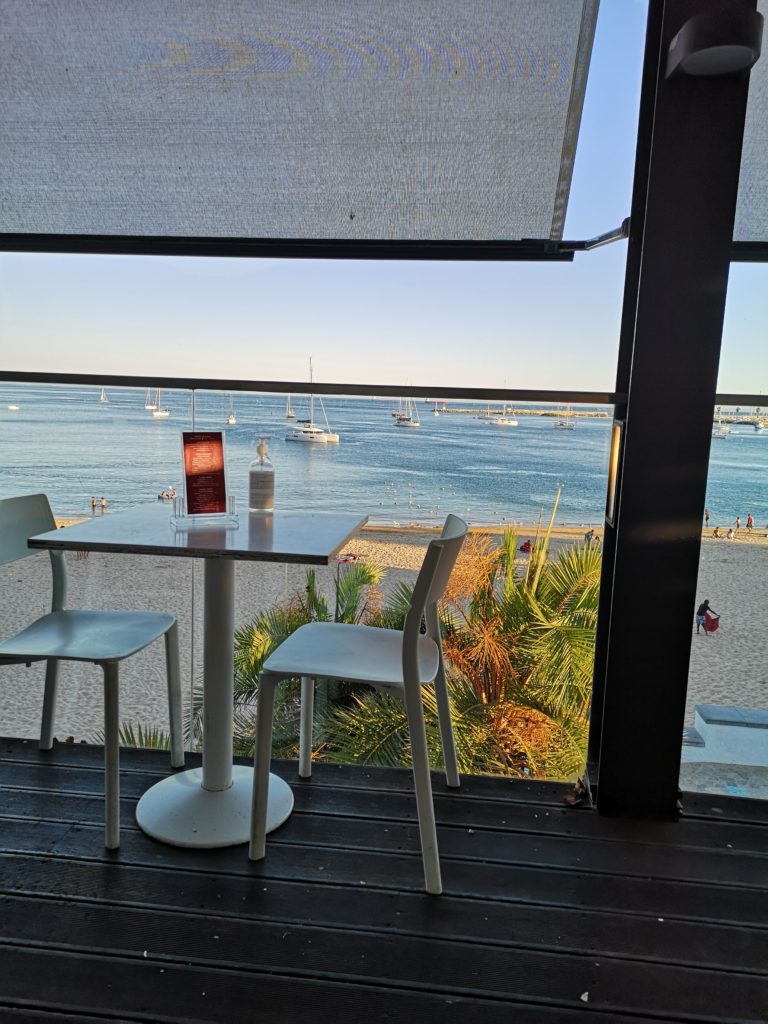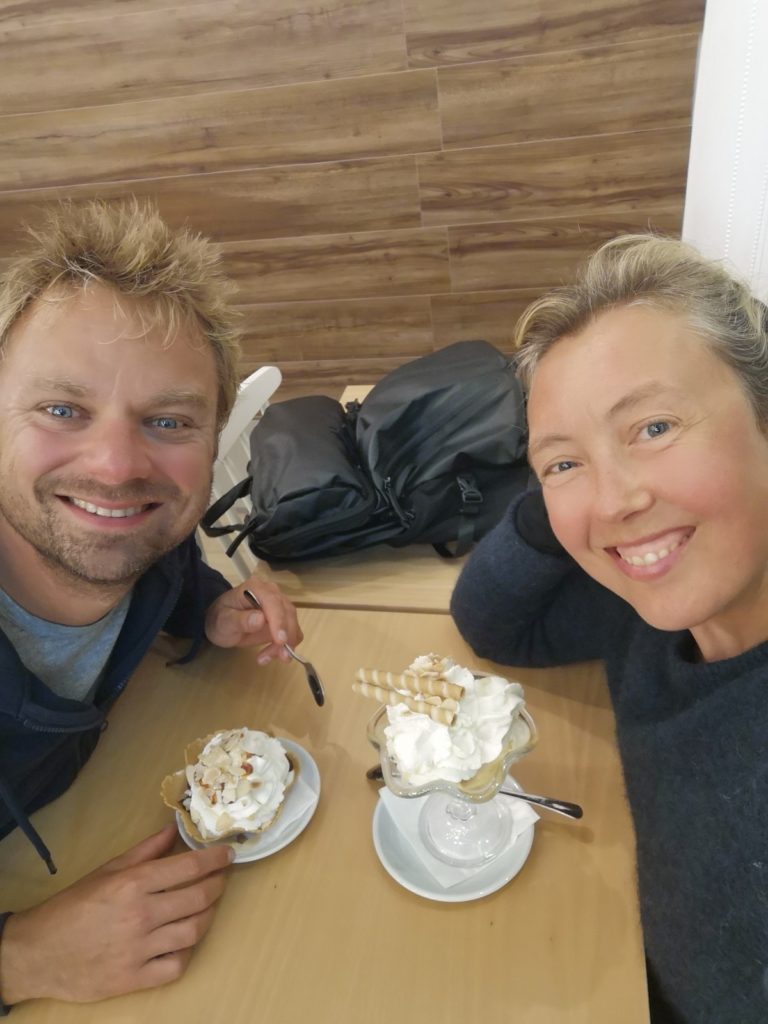 Groceries and Eating out
Overall, Groceries and Eating out remain the biggest categories. In August we spend a bit more on groceries and a bit less on eating out compared to July. However, we still ate out quite a lot. We think it would be easy to cut the costs of eating out, but we also have the experience that sometimes it is just easier than to be strict on having to eat on the boat. Especially when we have left the boat and are exploring the new place, we don't always want to return to the boat for lunch or dinner.
Marinas vs staying at anchor
We didn't sleep in any marina in August, so we had a nice drop in costs in that category. We were able to find good anchorages that were sheltered enough and the good weather allowed us to stay "on the hook" for the whole month.
With our boat – being a 42-foot catamaran – it is quite expensive to stay in a marina, so we try to avoid it as much as possible. Fortunately, we have the benefit that we are very comfortable on the boat at anchor. Catamarans have little issues when there is a swell because the boat doesn't roll as much as a monohull would do in the same conditions.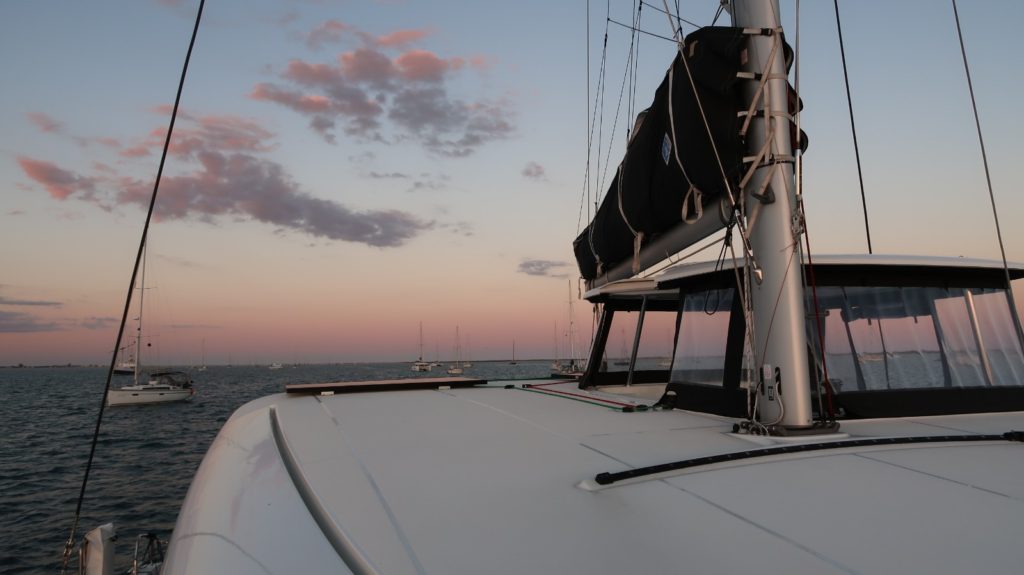 Fuel: diesel and gasoline
Before crossing the Bay of Biscay, we made sure to have enough diesel in our fuel tanks. We filled the boat up in Roscoff (France) to last us until Gibraltar, where we hopefully can fuel again for a cheap price. The only costs we made regarding fuel (60,81 euro) was therefore the gasoline that we use for our dinghy and our Honda generator (which we use to run our water maker).
Activities, mainly public transportation
The costs in the Activities category are mainly the costs for public transportation, going into the city of Porto from our anchorage in Leixoes for instance. And taking the train to Lisbon from our anchorage in Cascais. In Porto, we also took the cable cart down to the waterfront. It was touristy, but we did get a voucher for a free glass of port wine 🙂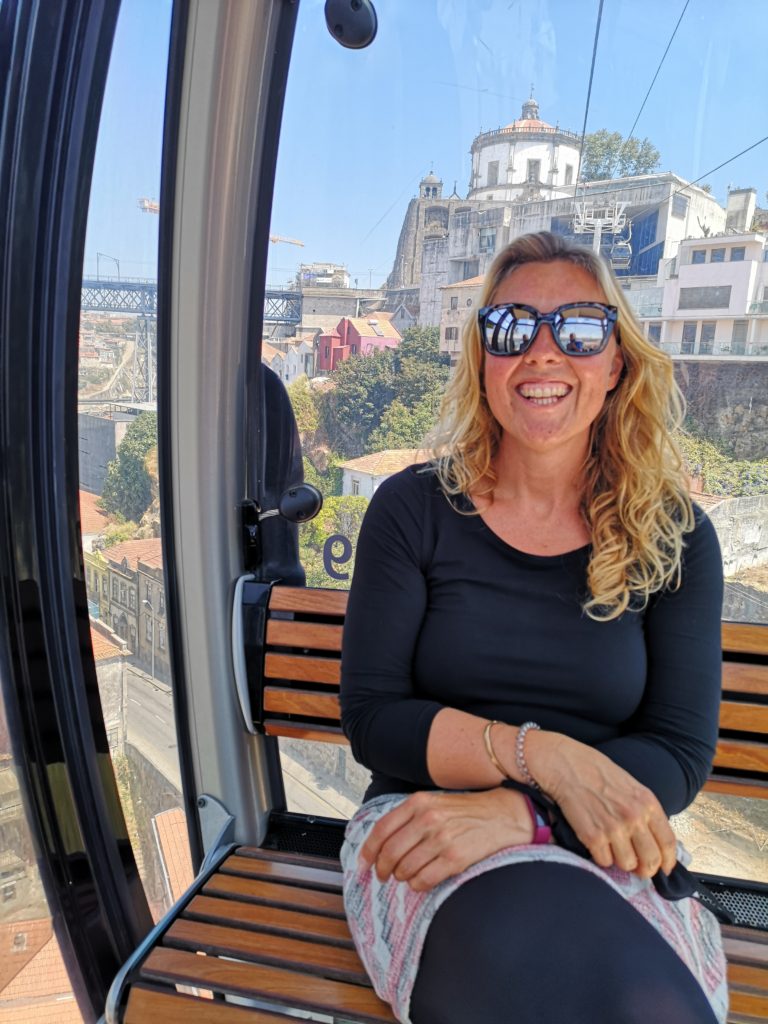 Maintenance
As in July, we had almost no costs regarding the maintenance of the boat. We bought a bigger snubber for the mainsail preventer and we had to buy a new lock for our dinghy since the old one got cut loose when we parked it in a spot we – apparently – weren't allowed to do so. We now have a 12mm stainless steel chain (thank you Saetta for buying it for us in the store!) which cost us 42 euros and should do the trick from now on.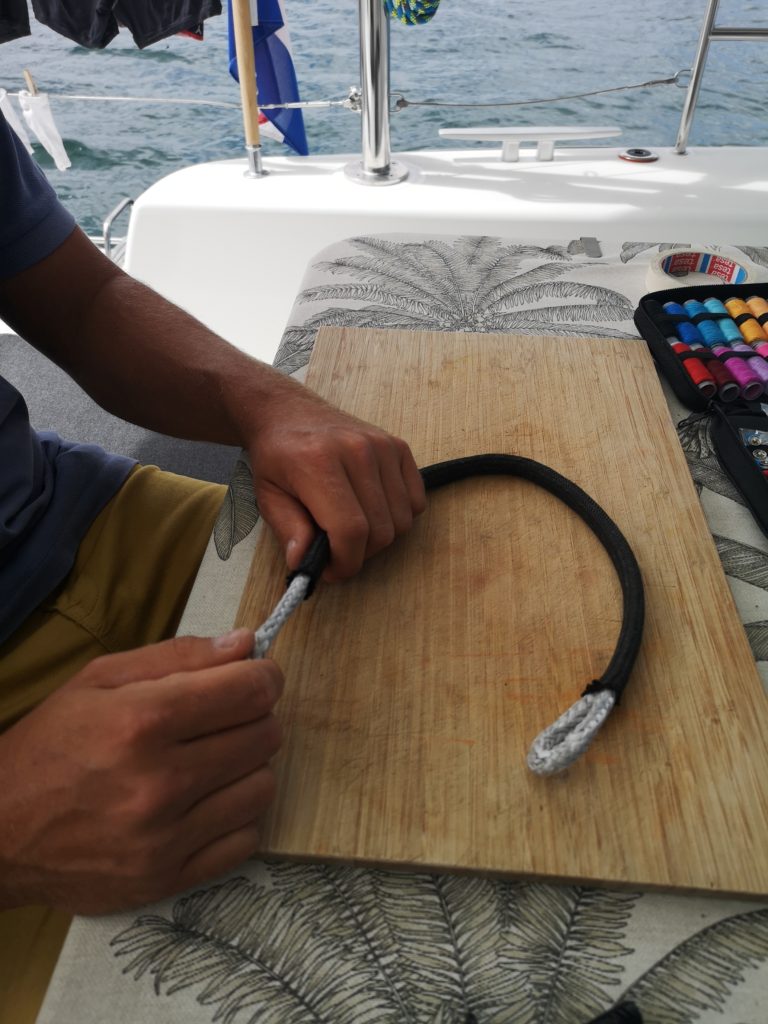 Average costs of living
After only two months on the water, we can at this point concluded that the average monthly costs so far are 1.470,30 euros. We are quite pleased with this amount since we have a basic (passive) income from the rental income that allows us to maintain this lifestyle.
Want to know more?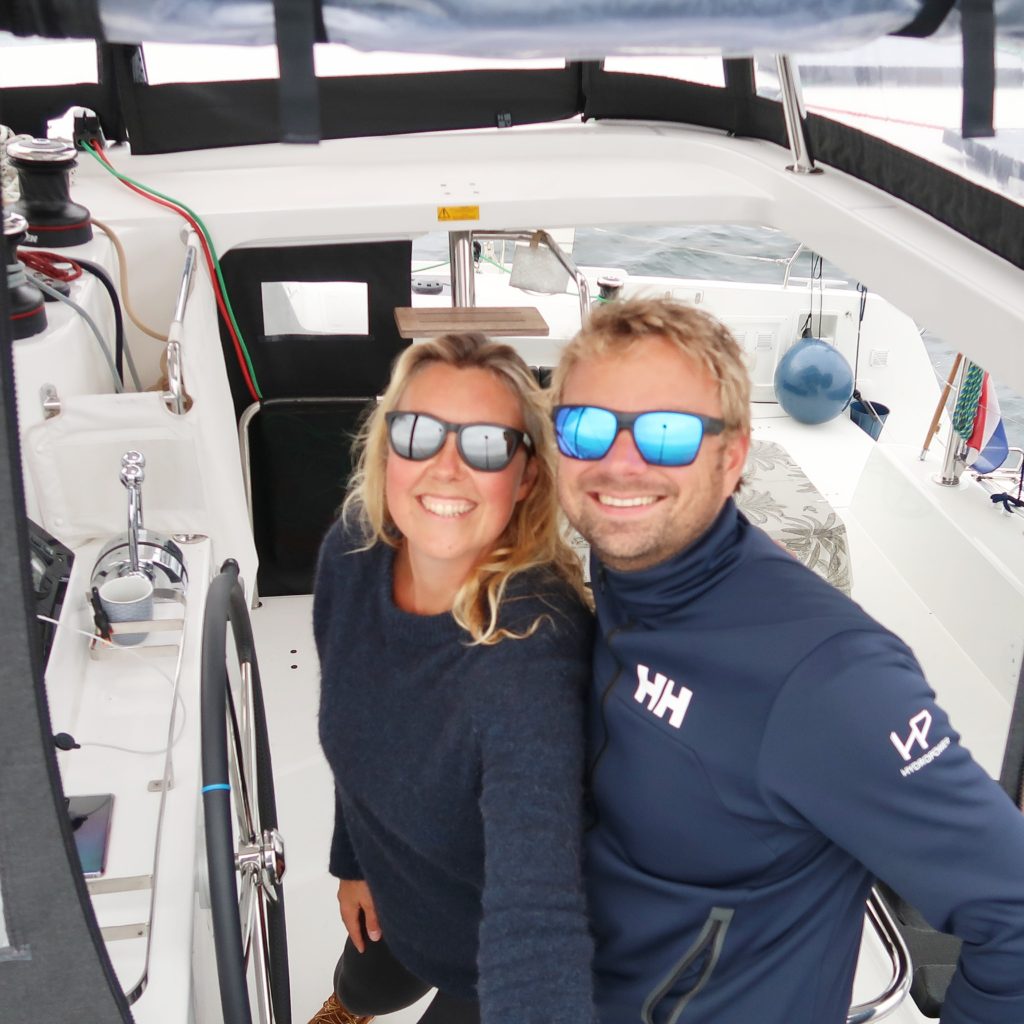 Thank you for reading this blog and following our adventure with us. We love to hear if you have any questions regarding our expenses or how we were able to create a situation of financial freedom for ourselves. Please leave a comment below and we will make sure to answer it.
Of course, we will keep on publishing these monthly expenses blogs so if you would like to receive an email when our next blog is online, please leave your email address below. We only sent you a blog notification, we hate spam as much as you probably do 😉